Discover the URBANITE 3-in-1 Combo by MONOCOZZI - an exquisite collection of sophisticated, functional, and versatile travel suitcases. With their distinguished front-opening design, the 26"" and 32"" models surpass standard luggage sizes, offering generous capacities. Enjoy the convenience of meticulously crafted front compartments with multiple storage options, effortlessly organizing your belongings. For expanded storage, a discreet central zipper seamlessly increases capacity. Crafted from durable polycarbonate, these suitcases provide utmost protection, featuring TSA-approved locks and anti-puncture dual zippers for enhanced security. The 21"" carry-on version adds convenience with a built-in USB/USB-C charging port and vertical opening, catering to modern travelers' need for seamless connectivity. Embodying style, functionality, and durability, URBANITE ensures an unparalleled travel experience. Choose the perfect size to harmonize with your needs and optimize packing efficiency, whether indulging in a leisurely getaway, embarking on a corporate voyage, or enjoying a brief weekend escape.
Small Suitcase:
Capacity: 34 liters
Dimensions: 35cm x 24.5cm x 54.5cm (Length x Width x Height)
Medium Suitcase:
Capacity: 72 liters
Dimensions: 45.5cm x 31.5cm x 66cm (Length x Width x Height)
Large Suitcase:
Capacity: 118 liters
Dimensions: 58cm x 36.5cm x 80cm (Length x Width x Height)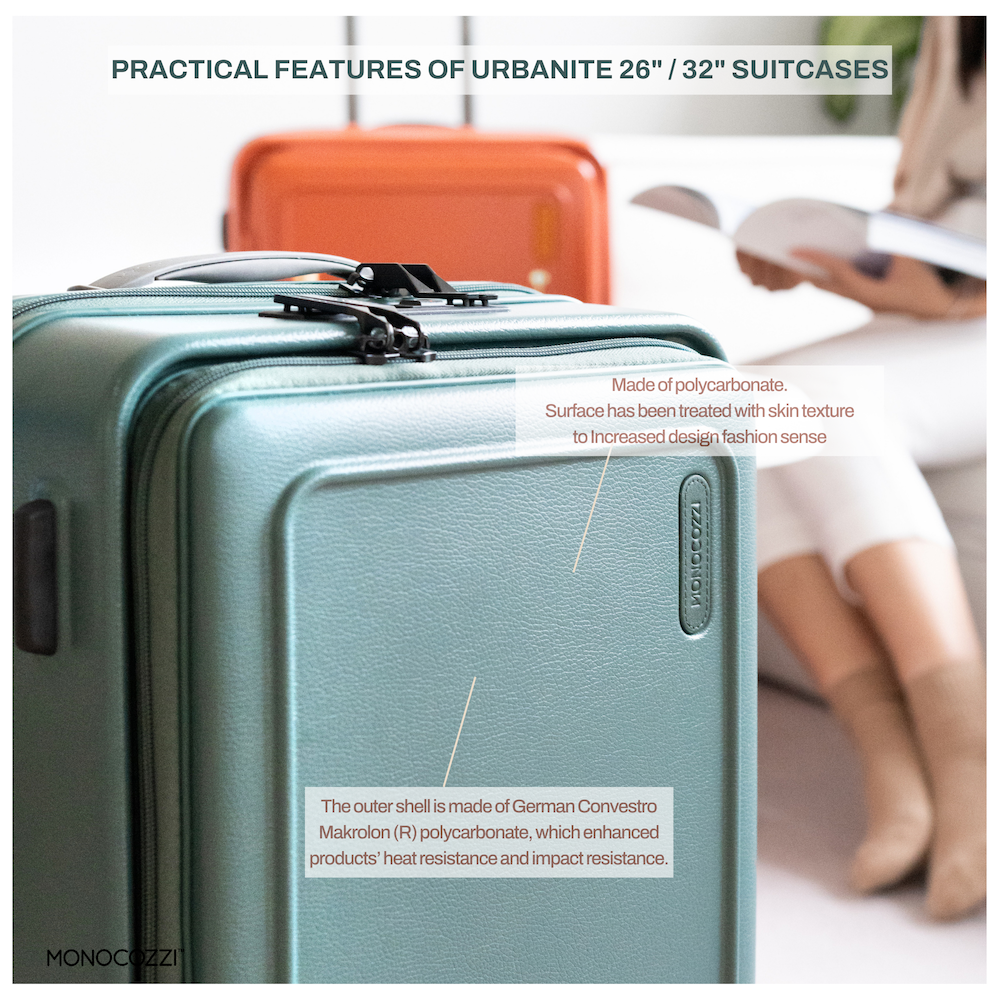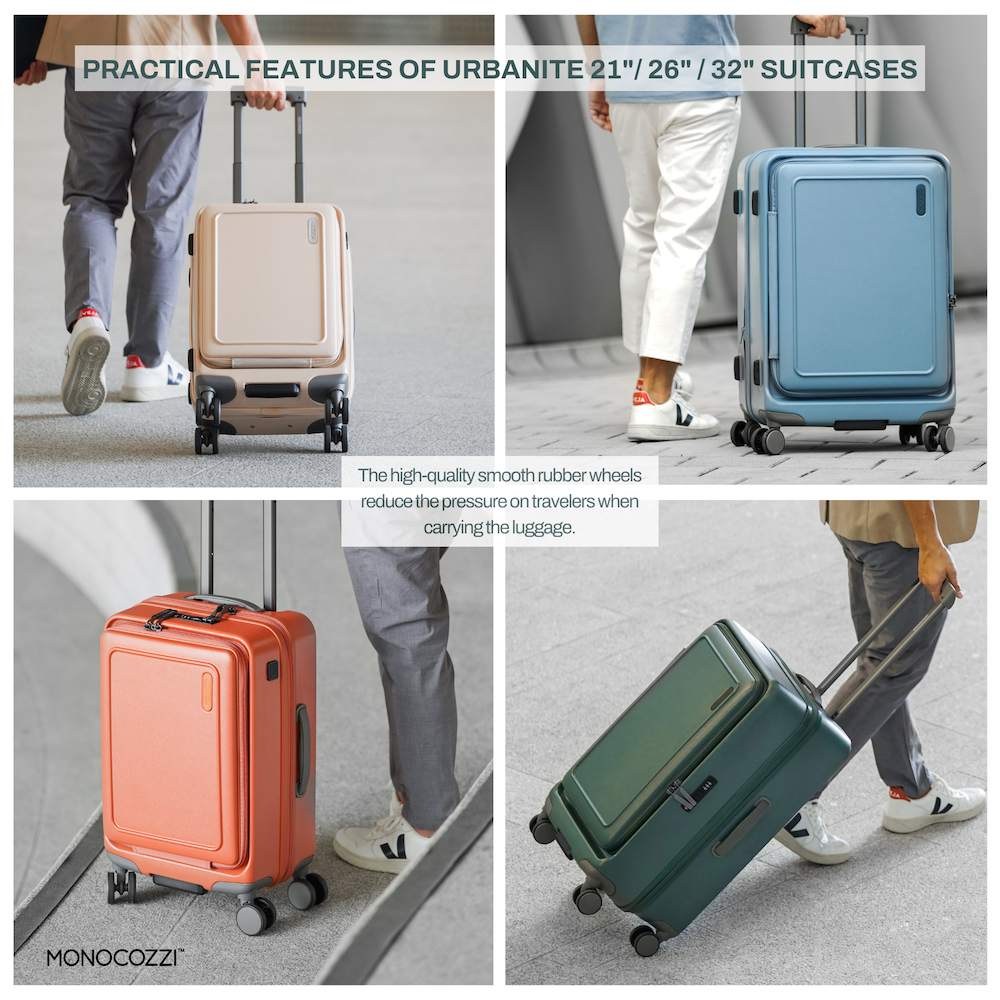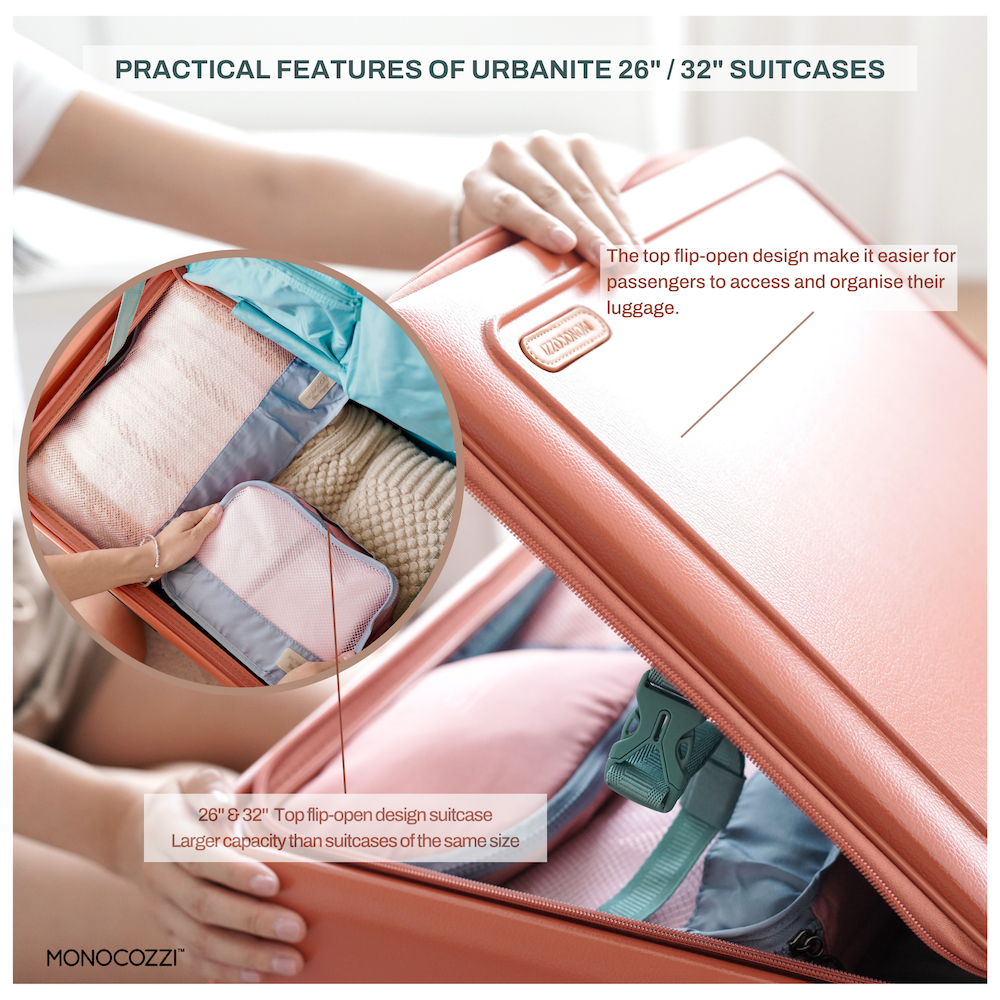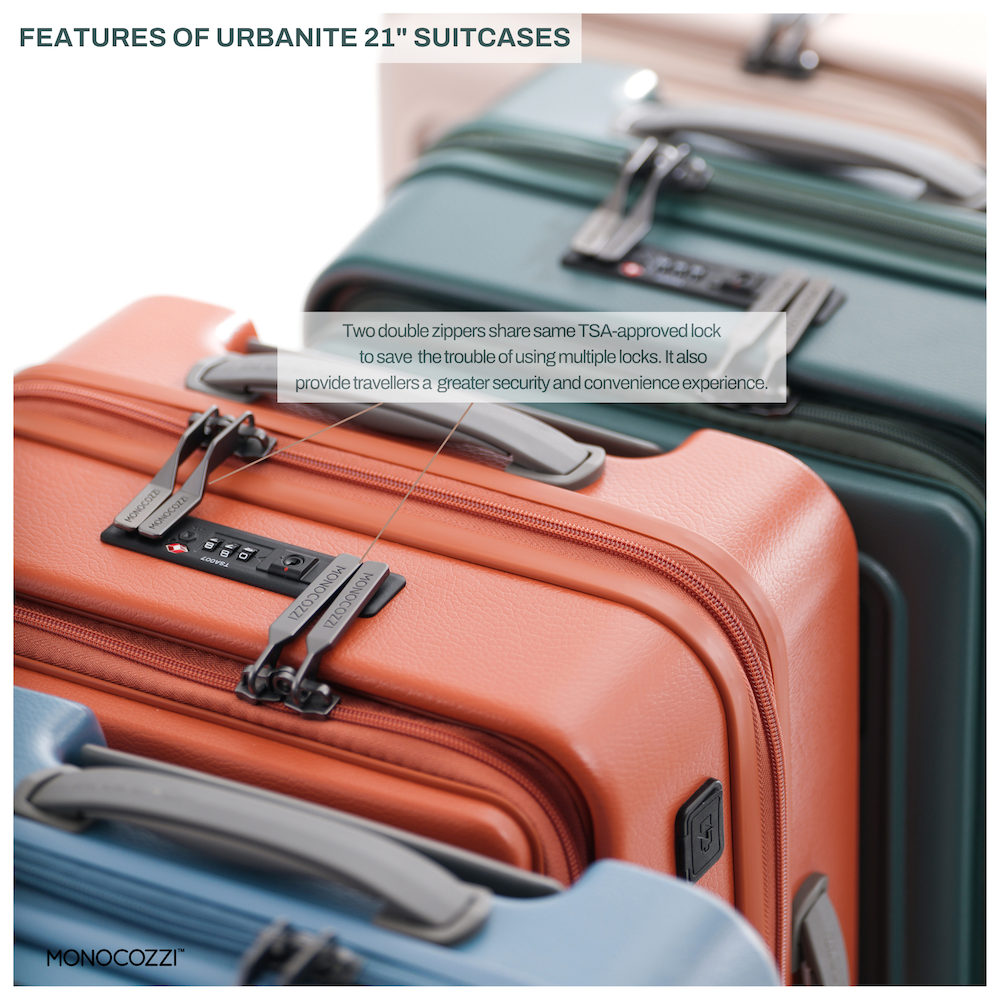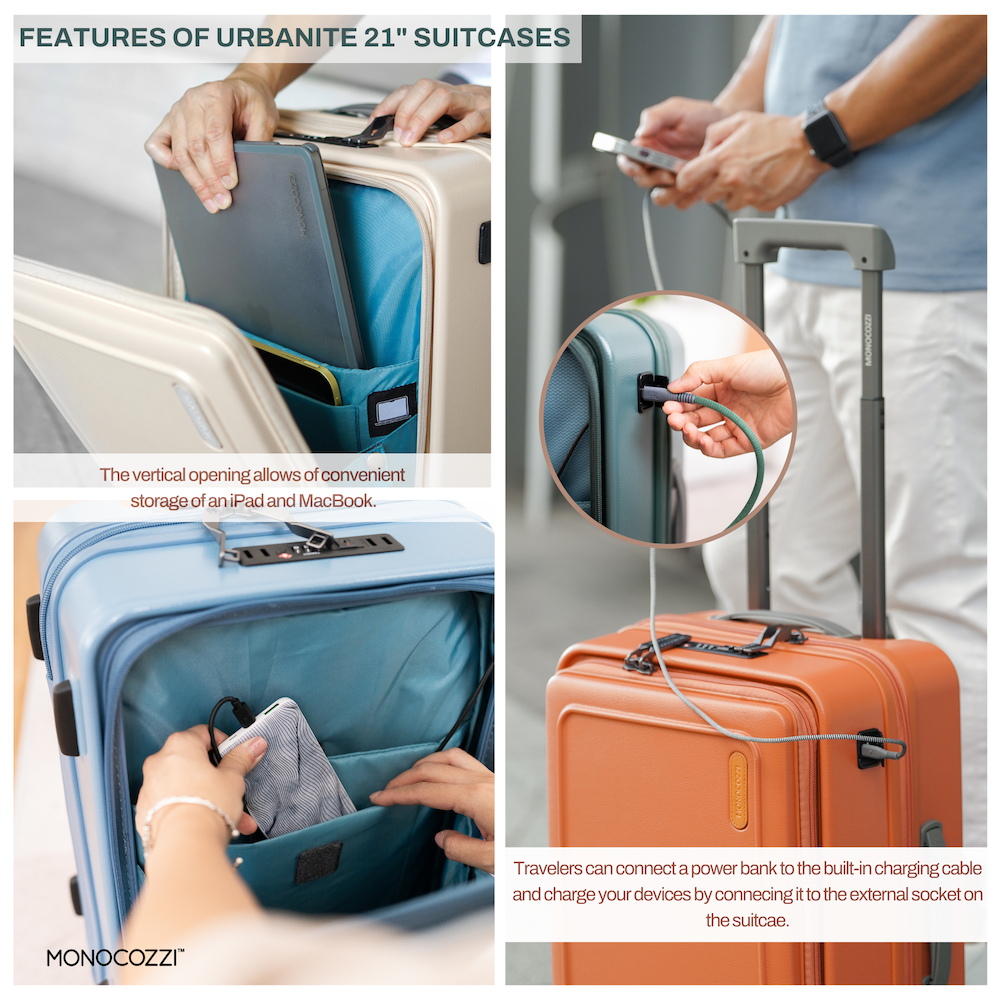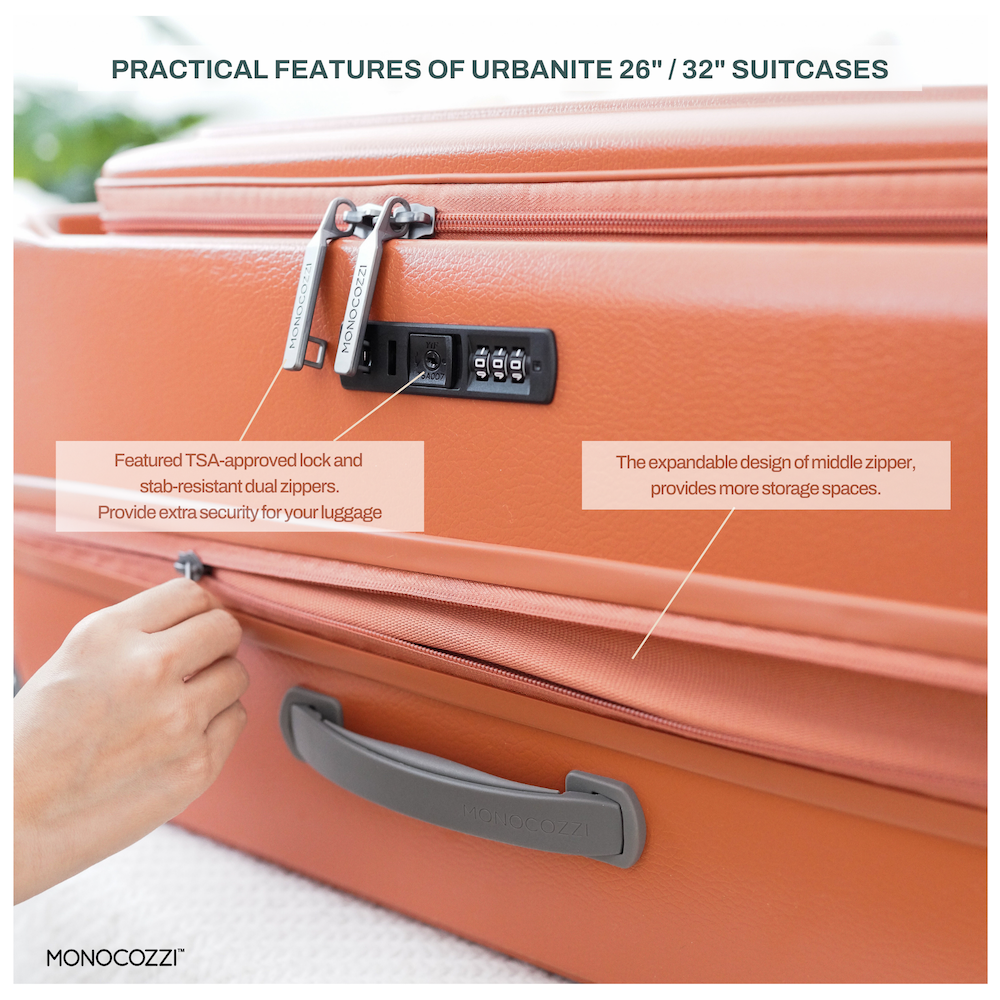 There is no additional details for this product.
{{'product.product_review.no_review' | translate}}